Enter the Ebro Delta Natural Park
Land of birds, wetlands, rice fields and lagoons
The Ebro Delta is the largest wetland area in Catalonia and one of the most important in the Mediterranean region. With a total area of 7,736 hectares, it covers the regions of Baix Ebre and Montsià. Under its protection are the Olles, Canal Vell, Garxal, Alfacada, Platjola, Tancada and Encanyissada ponds, as well as the islands of Buda, Gràcia, Sapinya and Sant Antoni, the peninsulas of Punta de la Banya and Fangar, the moors of Casablanca and the Ullals de Baltasar.
Protected as a Natural Park and Biosphere Reserve, this land is dominated by water – rivers, lagoons, rice fields, canals, ditches … – must be travelled without a fixed direction, getting lost in the narrow and labyrinthine roads that intersect and lead everywhere. The point of orientation is the mountains of Montsià that protect the western flank of the Delta, the river, and the sea.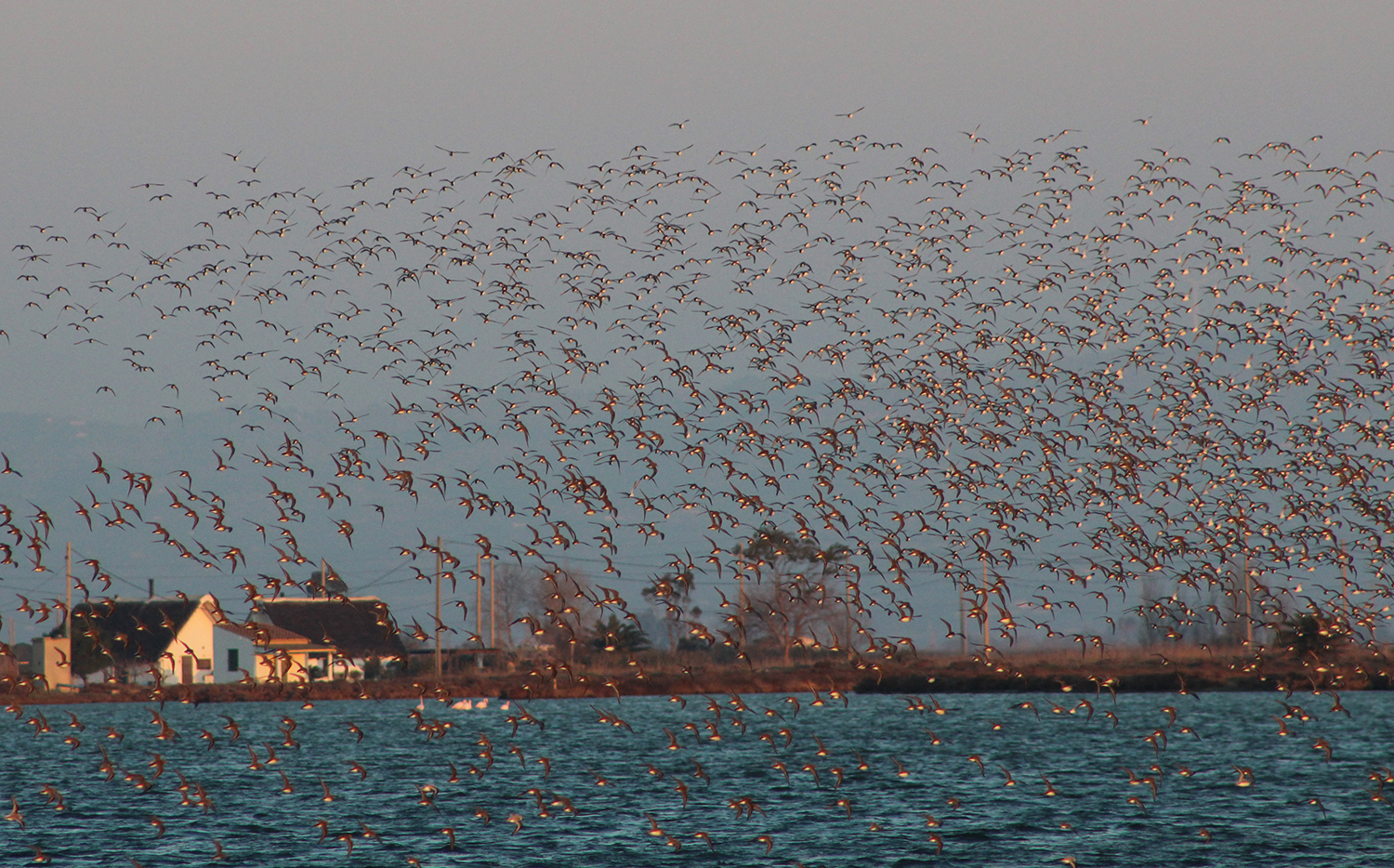 Six essential stops in the Park
Access to Buda Island is restricted as it is an important nesting area to be specially protected. Nearby is the Migjorn observatory which provides a good view. You can go around by boat or kayak.
The Punta de la Banya is one of the arms of the Delta facing the Alfacs bay. It is one of the best places to see flamingos. Entry is restricted. Here are the salt mines of Trinitat, in full operation.
The Alfacada lagoon, the Finca del Violín and the Migjorn viewpoint are another places where you have to go to contemplate the many colonies of birds that inhabit the Delta.
La Bassa de las Olles has five viewpoints, a four-kilometre cycle path and a service area.
There is no motorised access to the Punta del Fangar. This is the northern arm of the delta which covers an area of 517 hectares. We found a viewpoint and the lighthouse surrounded by mirages. It is an important nesting area.
On the Garxal pond there is a three kilometre cycle path and five viewpoints, among which the Zigurat stands out, a large wooden construction in which a lot of birds live.