Sant Jaume d'Enveja - Sustainable tourism
Tourism is sustainable or it will not be. We invite you to discover the Ebro Delta and the municipality of Sant Jaume d'Enveja in a sustainable way, to cycle through the paths between rice fields, to enjoy the deserted beaches and the colourful skies crossed by flocks of birds. To taste a gastronomy with great personality elaborated with products of proximity and expert hands, to know the popular culture and the traditions.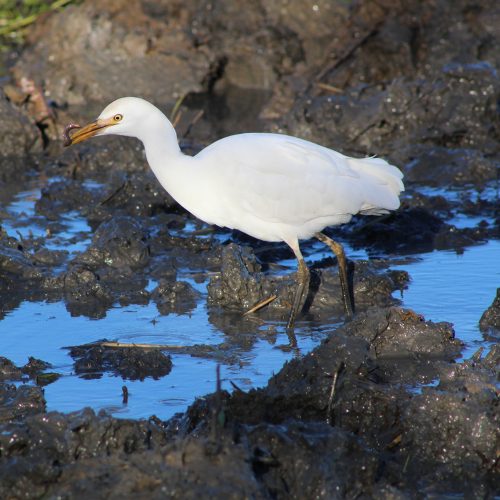 In recent years, the Ebro Delta has become a sustainable tourism destination thanks to its commitment to sustainability, which has been recognised at international level with labels such as the European Charter for Sustainable Tourism. 
This commitment includes a series of actions aimed at promoting compatibility between the economic, social and aesthetic impact of tourist activity and the environmental and cultural integrity of the territory. Thanks to this, in 2009 the Delta was awarded the European Prize for Excellence in Tourism (EDEN), and together with the rest of Terres de l'Ebre it was declared a Biosphere Reserve in 2013 for its natural qualities, for being a point of reception and accommodation for thousands of birds, but also as an example of how a natural environment can coexist with human activity.
Another recognition as a sustainable tourism destination has been the inclusion of the Ebro Delta in The Sustainable Top 100 (the 100 best sustainable destinations in the world) several years in a row.
The uniqueness of the Ebro Delta is expressed by its geographical and natural reality, but also by its particular traditions, culture, architectural heritage and history. A flat territory that invites one to discover it by bicycle, an agricultural economy with increasingly powerful initiatives of ecological cultivation accompanied by sustainable distribution routes are some of the small great actions that are being carried out. The rice fields that define the delta landscape are a good example of the symbiosis between human activity and the sustainability of the Delta. They stop the salinisation of the land, provide food for the many birds and make up a large part of the economy.
The high ecological value of the Ebro Delta should be highlighted, and in order to preserve some of the most fragile areas, care must be taken to ensure that the pressure of tourism is done in a sustainable way.
Many municipal initiatives are moving in this direction: enjoy respecting the territory and appreciating its idiosyncrasy, promoting private initiatives that work in this direction, ensuring sustainable mobility and respect for the environment, caring for the landscape, fauna and flora …